HISTORY OF GRAPHIC DESIGN

2 DESIGNER TIMELINE
The accordian book depicts two graphic designers with different styles and interests. An intersecting timeline draws the relationship between the two artists Barney Bubbles and Irma Boom, noting their similarities and differences as they overlap in time period. The accordion book format allows for a complete overview of the timeline when unfolded as well as a sequential reading by turning page by page. The timeline includes biographical information and major works completed during their lifetime.


COLOR PALETTE

---
The 2 spreads above are exemplars of the grid structure and compositional layout of the book. The red timeline denotes Bubbles's life and works. It is accompanied by dates, images of his works with captions, and copy that either further explains the images and its significance or other major art-related events in his life. Similary, the introduction of the blue timeline on the right in the second image above signifies when Irma Boom's work intersects with Bubbles'.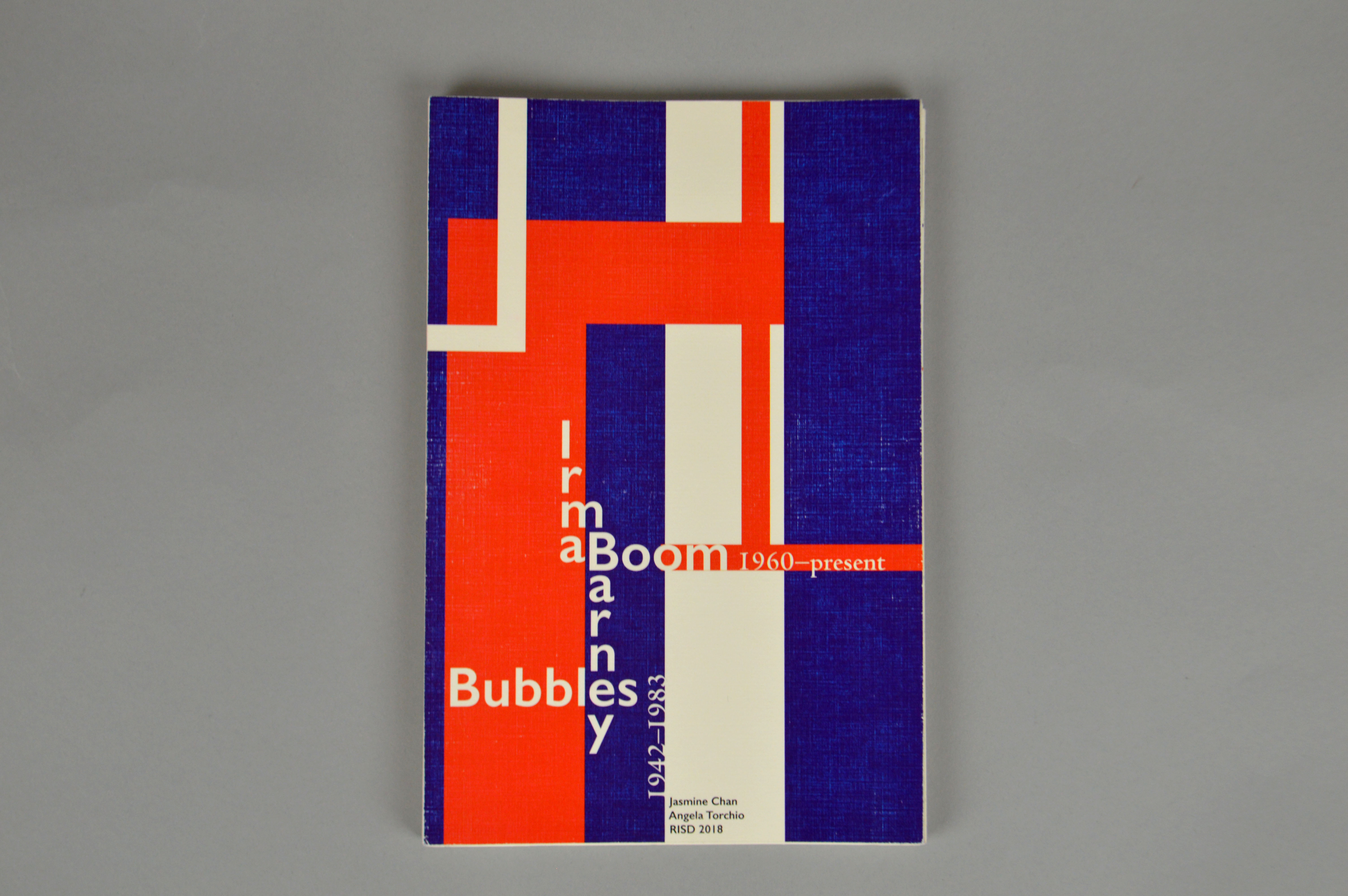 COVER DESIGN
---
The cover design emphasizes the intersection between Bubbles and Boom from the type, the linear qualites, to even the colors, which represent the UK and the Netherlands, where the two artists are from.