NOSTALGIC FUSION
PRODUCT & BRAND IDENTITY
Between the 1930s and 1940s, Hong Kong restaurants and tea houses serving western-style dishes steadily became and stayed in trend —and a large part of that was a result of British colonization. The dishes were called see yauh sai chan, or "soy sauce western food," with European-style meat dishes, soups, pastas and more with Cantonese or local ingredients and techniques.

These dishes reflected the type of cuisine I ate while growing up, particularly breakfast menu items like these, from toasts, milk teas, to egg custards. They are not really typical foods you think of when you think of Hong Kong and Cantonese cuisine, but it is what a lot of Hong Kongers grow up eating at cafes and restaurants. The recipe cards are not only a way for people to experience the cuisine, but also equally as important to remind and educate people about the history of Hong Kong through its food.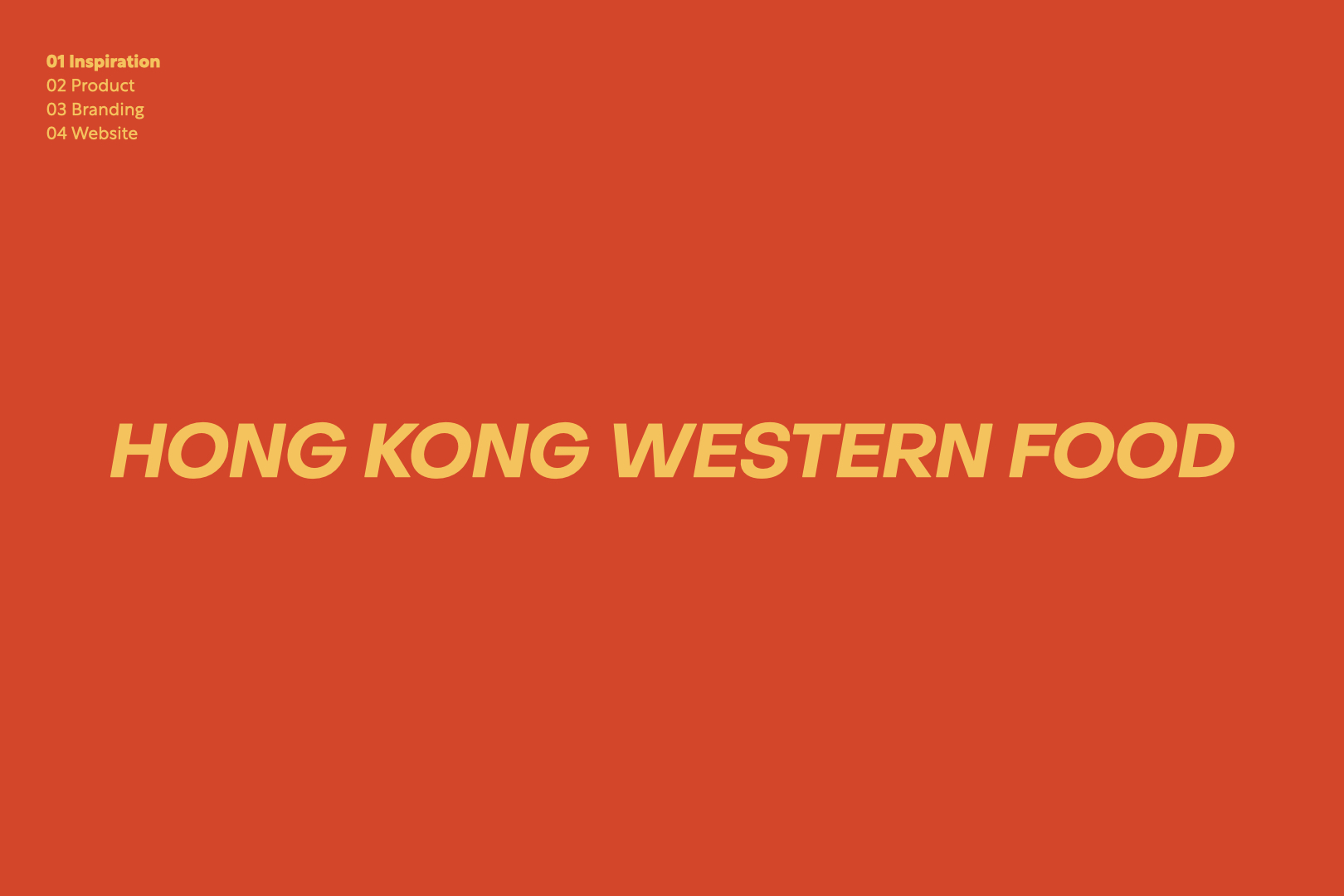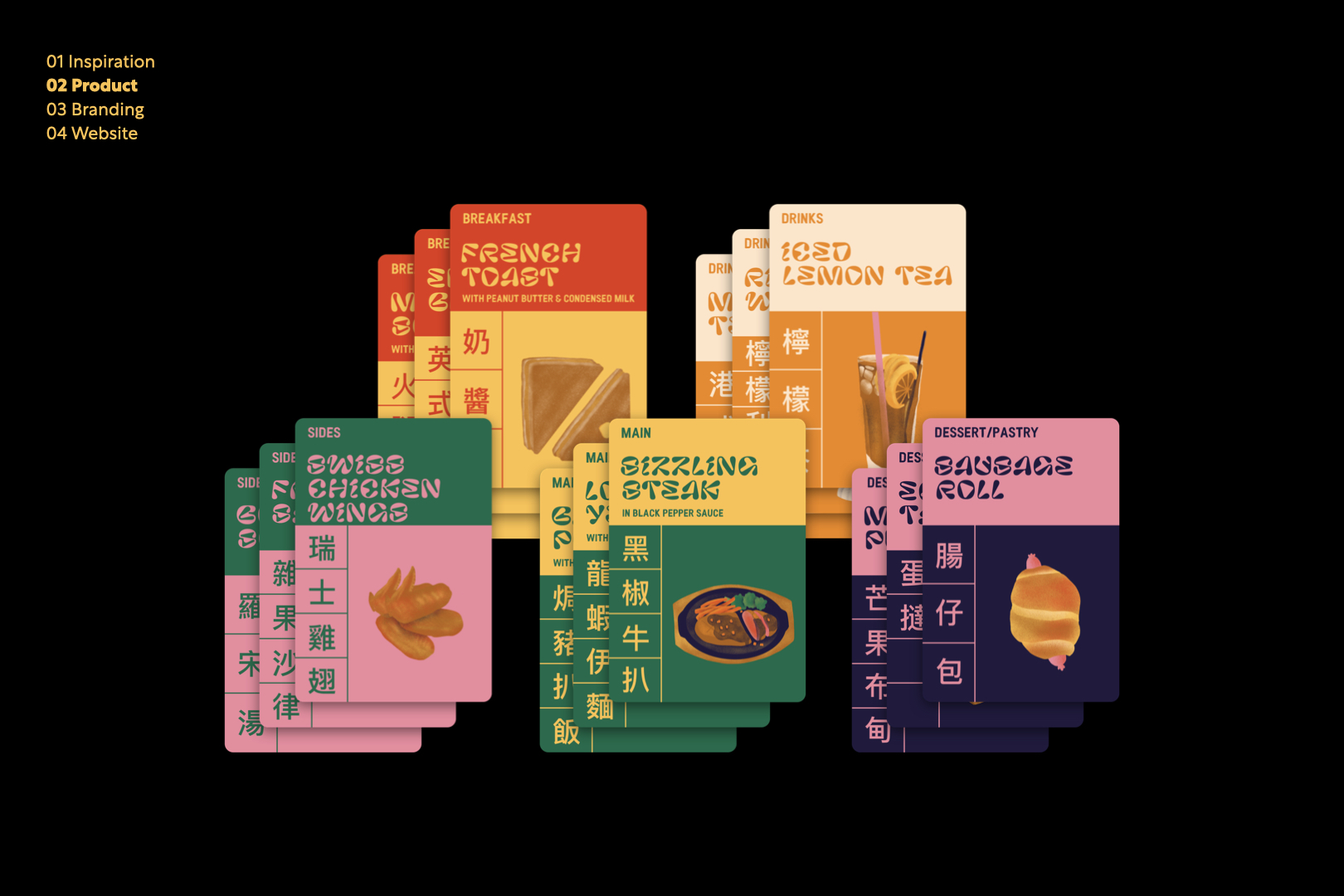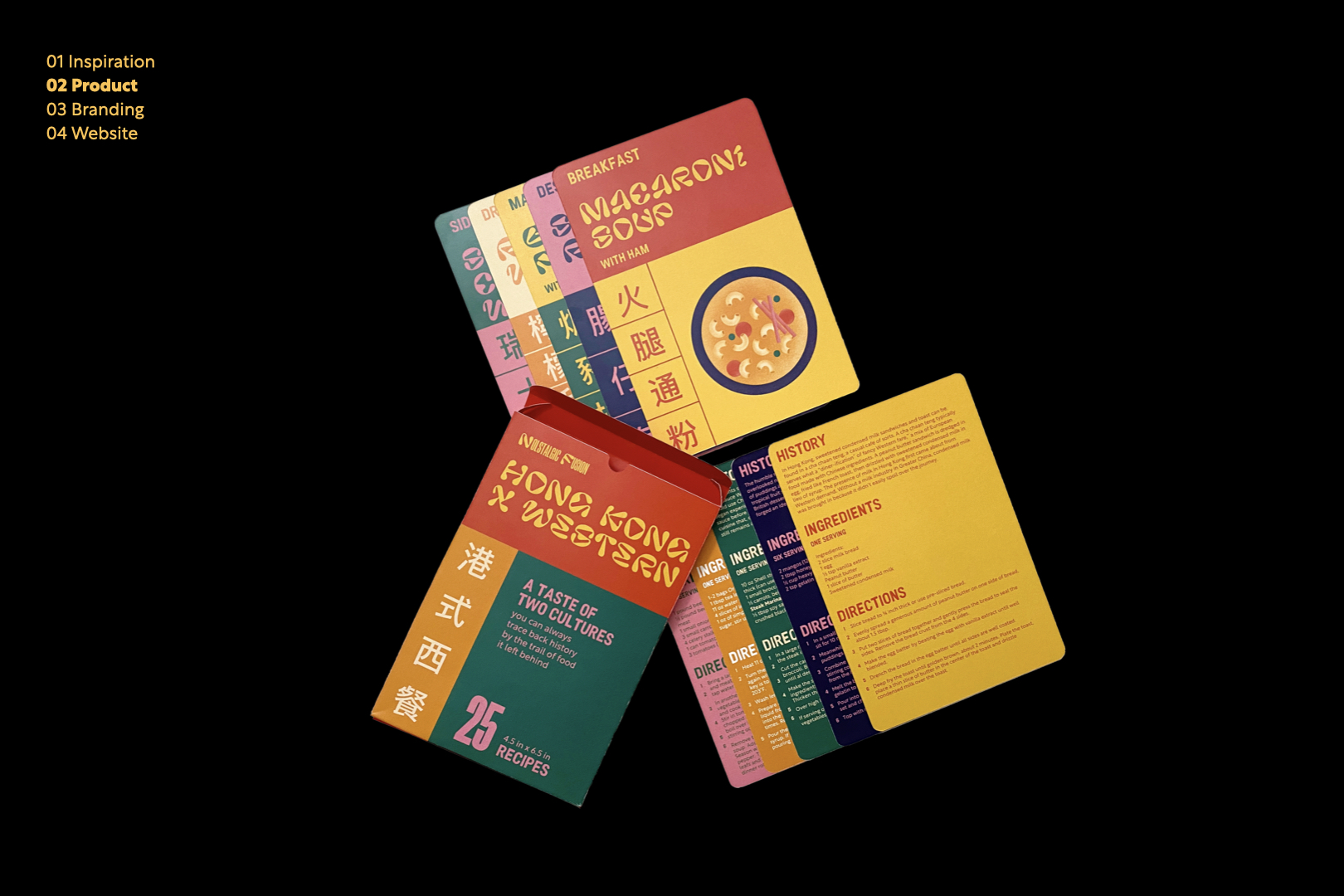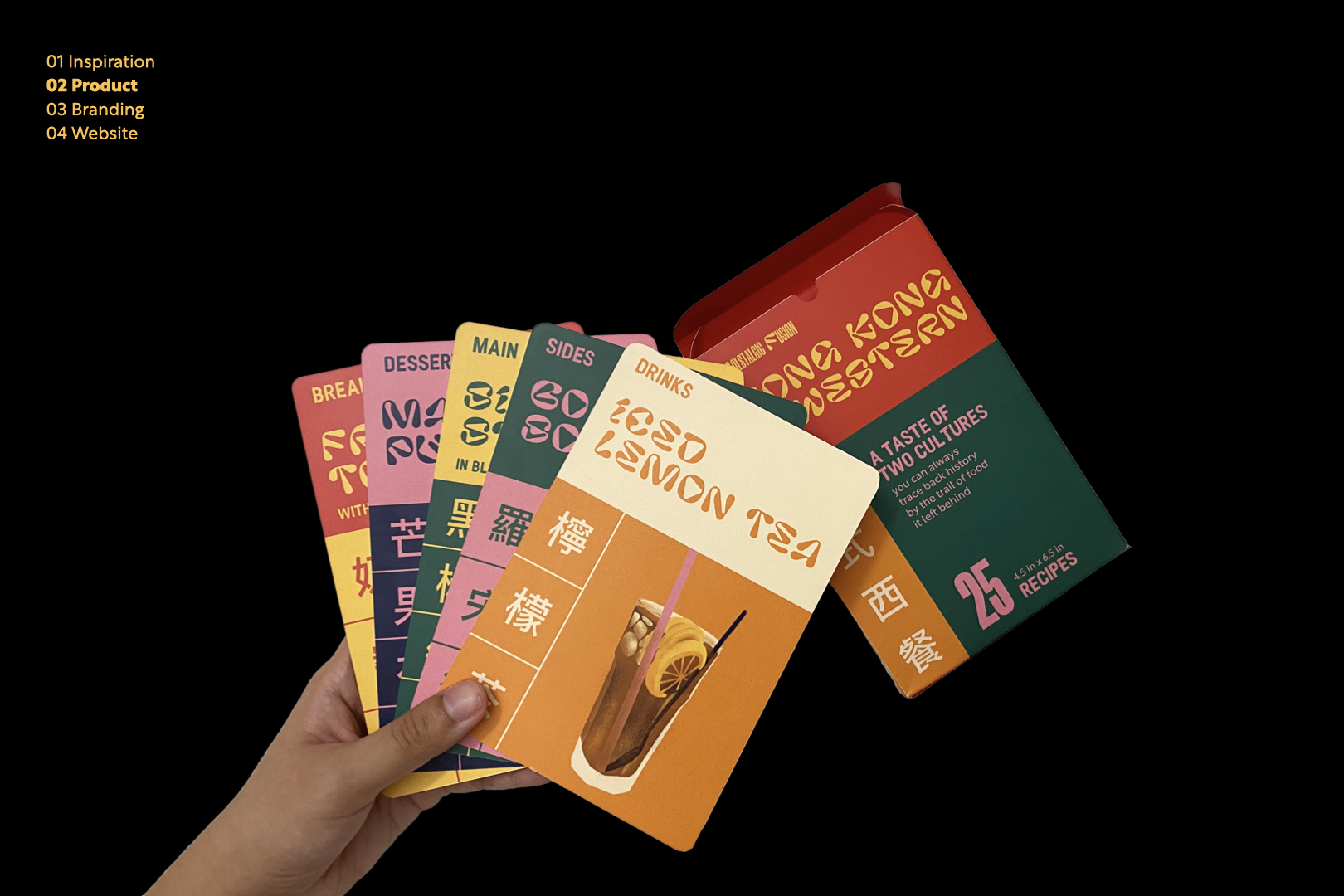 RECIPE CARDS & BRAND IDENTITY
---
A cohesive brand and platform that extends beyond just the recipe cards is developed so that other ways to access and learn about this information would be available to a larger audience.