TYPE III

DISCOURSE PUBLICATION
The mini 4.25"x 2.75" folded poster book on the Modern-Postmodernism Discourse uses writings from Massimo Vignelli, Katherine McCoy, Paul Stiff, and Jeffery Keedy. The publication serves to deviate from traditional linear reading.



FIRST ROW

---
The folding of the book allows you to cover and uncover certain spreads to create your own narrative and comparison of the writings.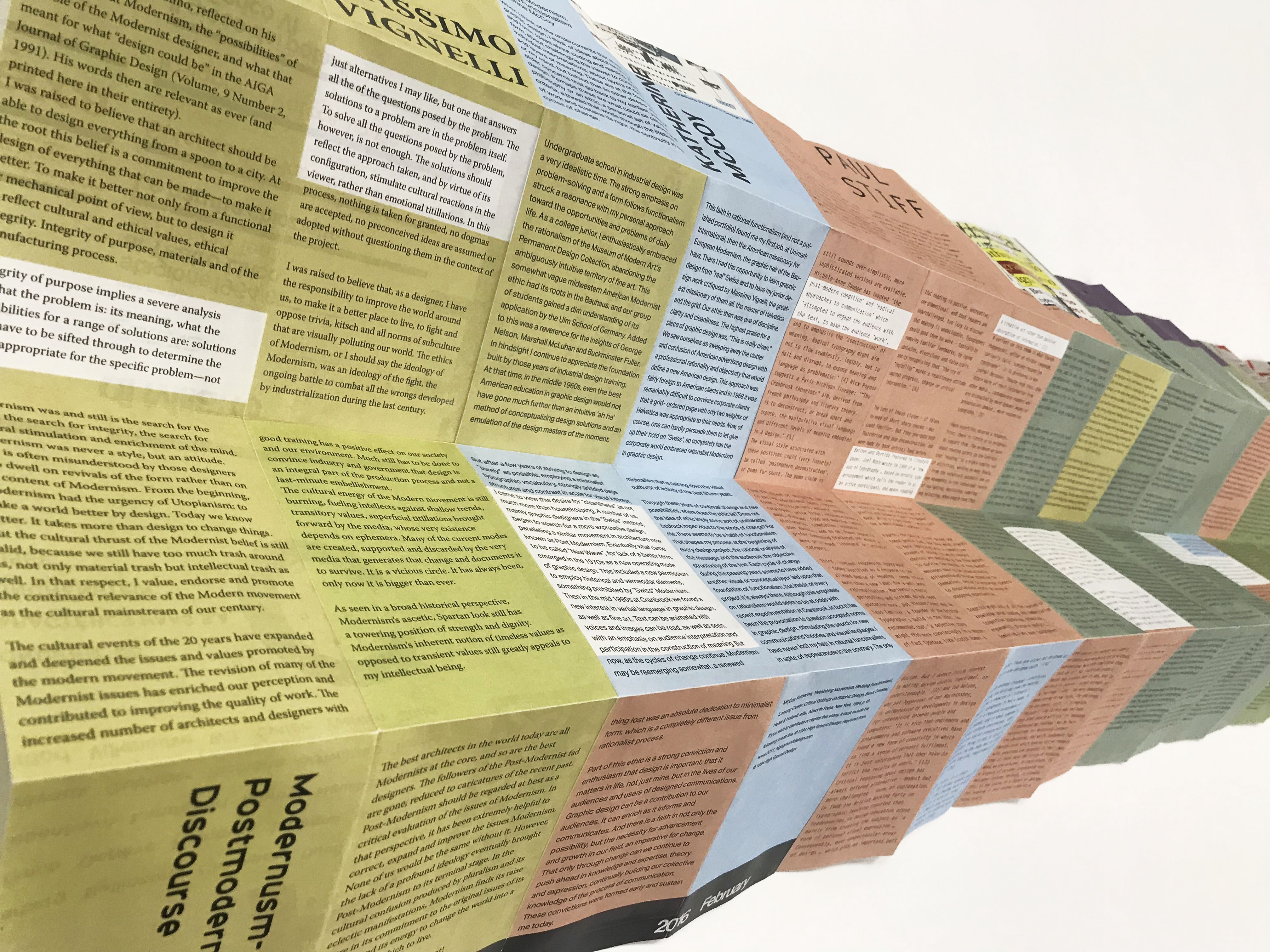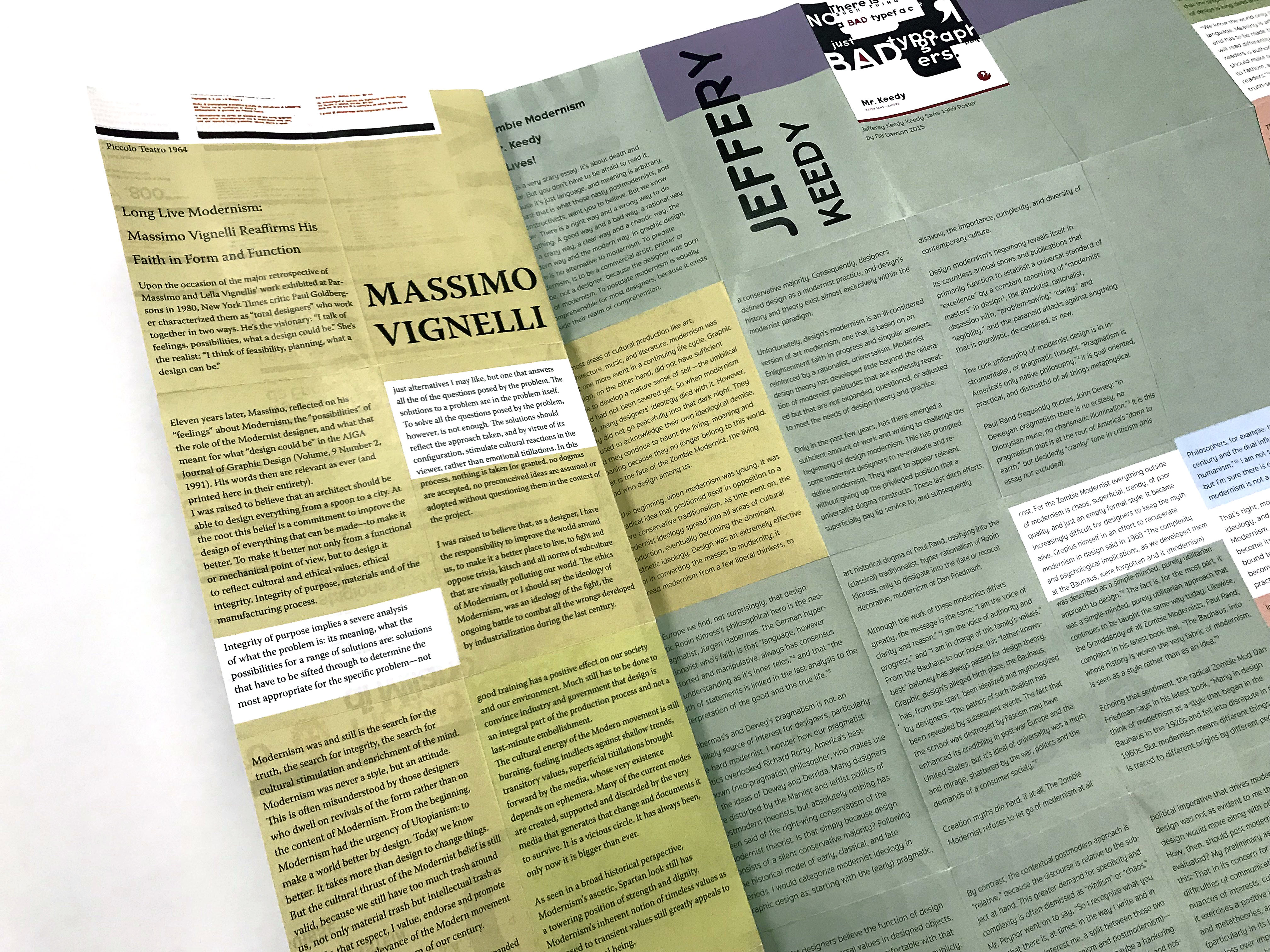 FOLD OUT, FOLD LEFT, FOLD DOWN
---
The same may also be done to the rest of the publication as you fold horizontally and vertically.









NEWSPRINT & SEPARATE SPREADS

---
An exploration of materiality and process with the use of newsprint and by printing on separate pages and thus creating booklets in parts.








FRONT MOCK UP


---
A complete overview of the front of the publication displays four pieces of color coded quadrants that contain each of the authors' writings.








BACK MOCK UP

---
A complete overview of the back of the publication displays the works of each of the authors that correlate compositionally to the front.








PROCESS

---
Prototyping the structure, layout, and size while going through a number of revisions.