DESIGN STUDIO III

MAPPING AND VISUALIZING
PLACE & STORY
The collaborative group project aims to communicate the characteristics of and story of a place. Through site analysis, gathering data, and visual translation, we proposed to turn our chosen space, a small space where a parking meter is located, into a non-transactional space. The intervention juxtaposes our space against the the rented/bounded piece of land of the parking meter. It highlights that the parking meter serves as more than just a singular transactional object by the action of paying non-monetary debt instead. Lastly, the new space (looks at Henri Lefebvre's The Production of Space, in particular the lived space in regards to the produced social space) invites people to experience an otherwise mundane and visible object in a cozy and comfortable space in a completely different manner.

ON-SITE INSTALLATION

---
Personification of the parking meter is achieved by allowing it to have its voice and stage through the reconfigured receipts.


THE CHAIR
---
Post-its notes and pens provided so that the audience may interact with the receipts more easily.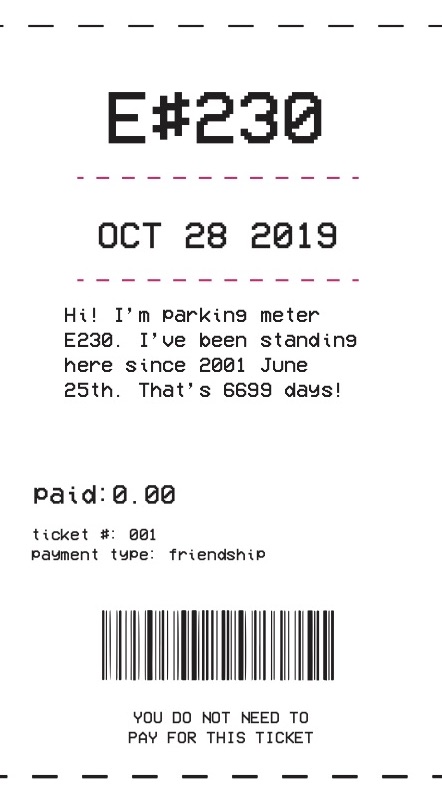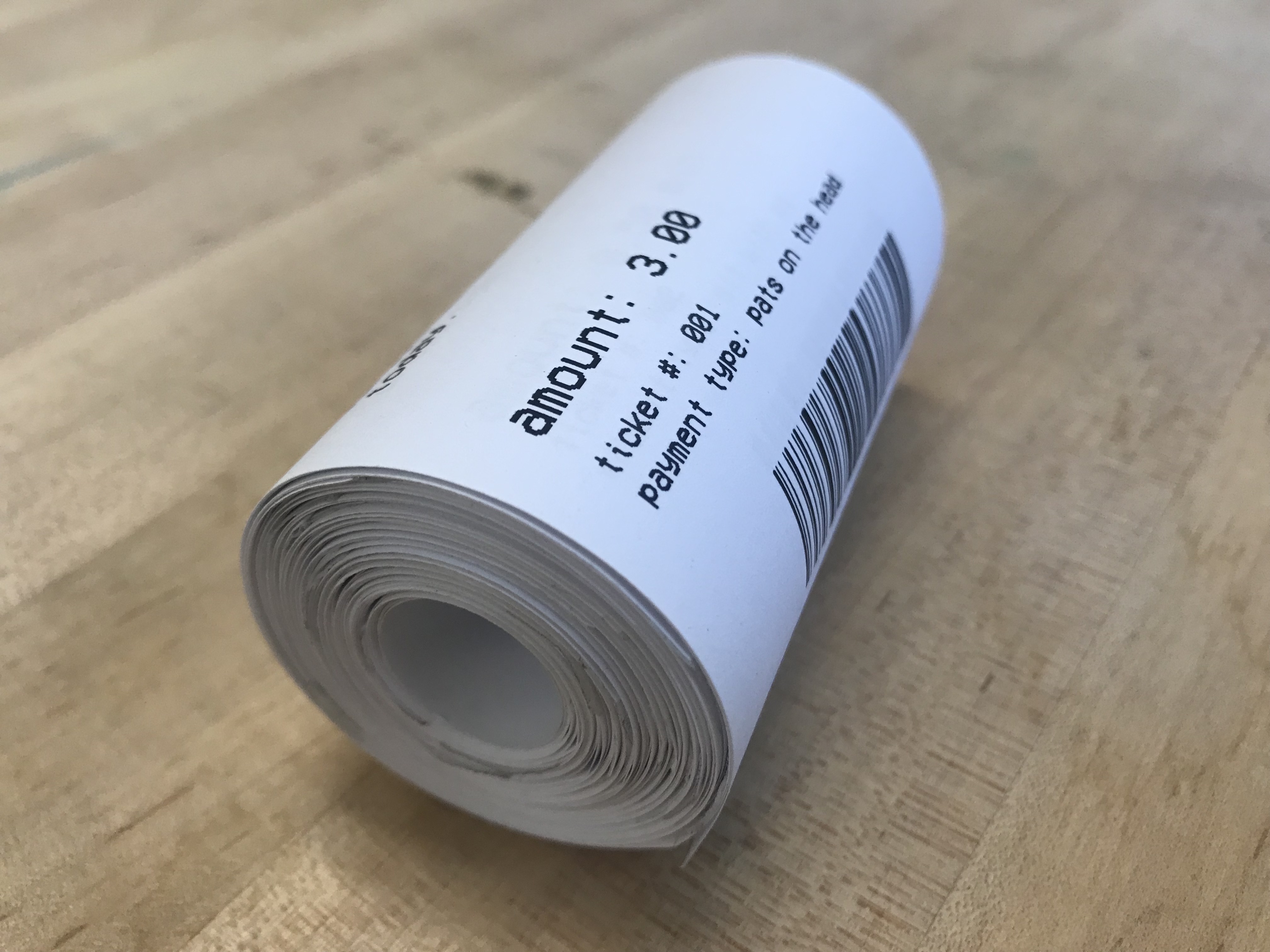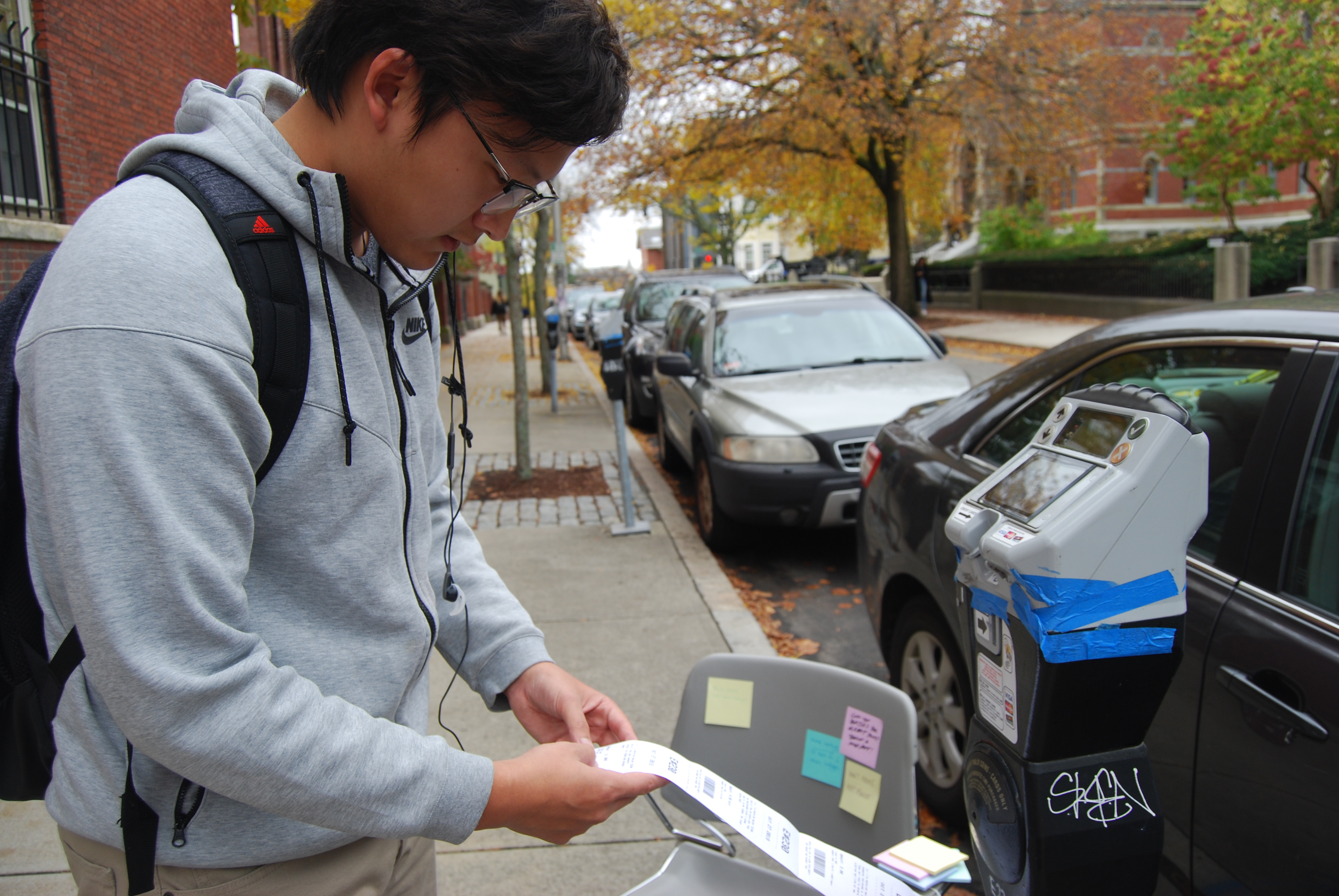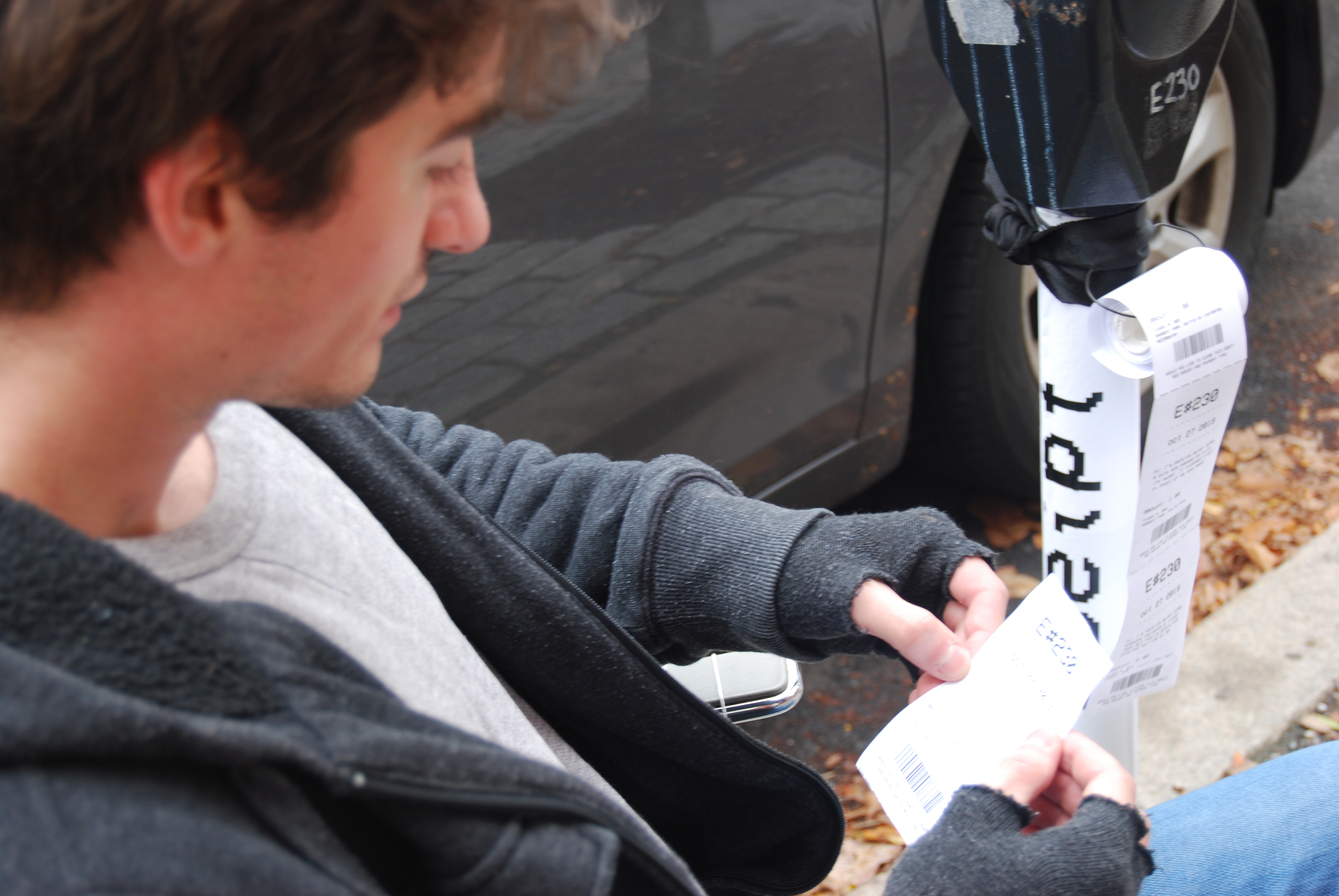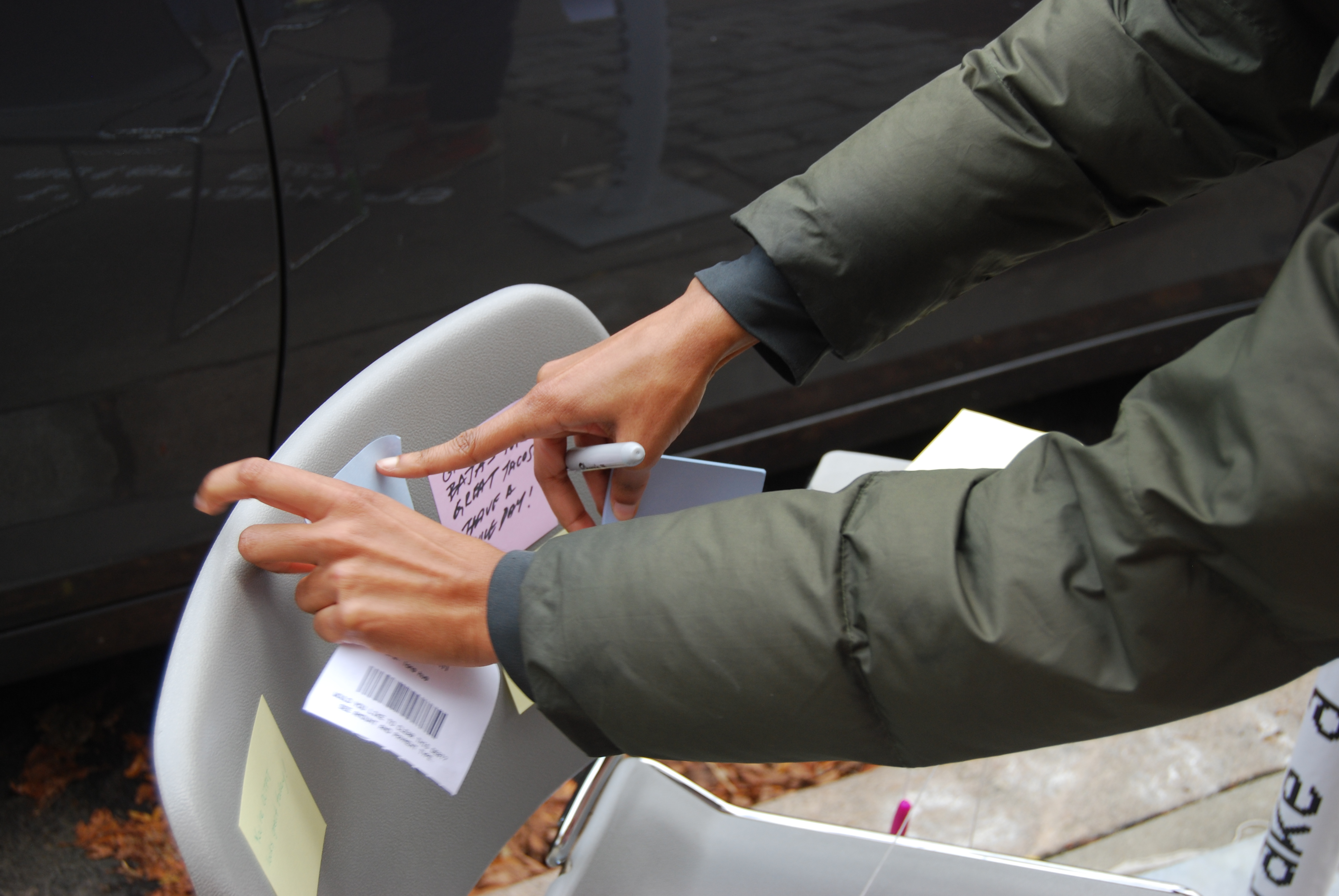 DOCUMENTATION OF INSTALLATION DAY

---
snapshots of passerbys interacting with the site